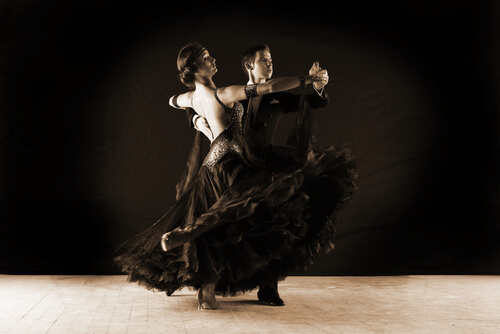 Summer Classes Close to Shenandoah, LA

Looking for something new, fun and exciting to do this summer? How about taking a fitness, dance, crafting, or cooking class to add some sparkle to your experiences. Check out these summer classes close to Shenandoah, LA.
BR Krav Maga & Fitness offers a variety of self-defense and fitness classes. They are located at 10221 Patriot Drive, Suite A in Baton Rouge, LA. This address is in the 70816 zip code area. They can be reached by phone at 225-329-9820.
If you're looking for a fun way to get fit and focus on making healthier choices, taking a fitness based class is a wonderful option. You'll build strength, lose weight, or learn useful self-defense techniques while you meet new people.
Classes offered include KM Foundation, Kickboxing, SPARology, Kettlebells, Mobility, and Plyo Extreme. They offer a class called Lunch & Krunch for those who are looking for a shorter class with a big punch. This class is a 30-minute workout meant to help you gain endurance and get fit. They offer your first class for free (by request) on their official web site.
TC Dance Club International offers several packages for those who wish to learn to dance. They are located at 3335 Government Street in Baton Rouge, LA. This address is in the 70806 zip code area. They can be reached by phone at 225-534-8232.
What a wonderful way to spend a weekend evening! Ballroom dancing is wonderful for the spirit and can be a great deal of fun. This is the perfect class to take if you want to meet other people, or if you are a couple wanting to add another dynamic to your relationship. Music can be a stress reducer and mood lifter that is enhanced by dance.
Their classes come in Beginner, General Variety, Bronze, Silver, and Gold. Dances taught include Foxtrot, Salsa, Waltz, Rumba, West Coast Swing, and Cha-Cha. They offer group classes and private instruction. They also host social events once a week.
The Artistico Express offers patrons a chance to take classes in their studio in a party type atmosphere. They are located at 1962 Oneal Lane, Suite E in Baton Rouge, LA. This address is in the 70816 zip code area. They can be reached by phone at 225-756-4996.
There's something liberating and stress-reducing about creating an item with your own hands. You'll get to explore a fun activity while you learn new things, whether you choose molding a piece of clay into a bowl, painting a cup, or designing your own piece of jewelry.
They have something for everyone when it comes to getting creative with a group of friends. They offer parties that include Kids Party, Ladies Party, Pinch Bowl Party, Room Plaque Party, and Silver Clay Class. Classes vary in accepted size from 2 – 28, depending on type of class. Most parties/classes allow the patrons to bring in food and beverages of their choice.
Chef Celeste's Louisiana Treasures offers classes that will add flavor and flair to your meals. They are located at 501 Main Street in Baton Rouge, LA. This address is in the 70801 zip code area. They can be reached by phone at 225-324-5616.
Learning to cook is a gift you give to yourself and others. Learning to cook to improve your skills is one reason to take a cooking class. Another reason is to make more impressive meals for your friends and family. Either way, taking a cooking class is a good way to improve knife skills and learn about new ingredients.
You've seen her on television cooking up Louisiana treasures, and you can have her amazing staff save the day when you're having a food crisis and need instruction. Chef Celeste has been cooking for over 20 years and was trained in Hawaii. She's cooked for celebrities, and now she has classes to teach you how to impress your guests.
There's plenty to see, do and learn around the Shenandoah area this summer. Get out and meet some new people and learn something new. Create something beautiful or cook something delicious. Call ahead to inquire about class details and times, or stop in to visit in person.
Ashley Kimble Slaughter enjoys being an active part of the community and providing helpful information about events and activities in the Shenandoah area and other areas in Baton Rouge. Give her a call today at 225-235-9379 to find out more about selling or buying a home in Shenandoah or surrounding areas.