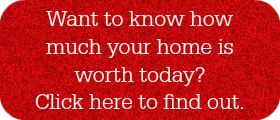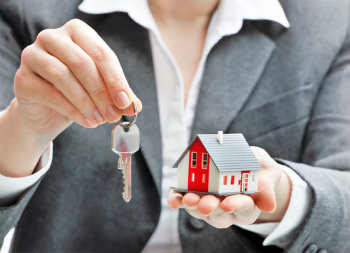 House Selling Tips: Choosing Your Sale Price
Most people who are looking to buy a home begin that search by browsing listings online. In order to sell your home quickly, you need to help buyers find you when selling your house. The step in this process is gaining an understanding of how potential buyers search for homes online.
Most home buyers have a good idea of what they want or need in their new home. When they visit a site online to search for properties, they will usually input the number of bedrooms they are looking for and the number of bathrooms. These are two of the major criteria pieces that must be met on a buyer's checklist.
After choosing the number of bedrooms and bathrooms, potential buyers are going to focus on finding the price range they are comfortable with when it comes to seeking out a home loan. For the serious home buyer, the one you want to find your house's listing, they will already know how much they can afford.
Search engines for real estate listings use increments from ten to twenty-five thousand dollars. These brackets drive what buyers see when they do a search. If you price your home outside of the proper range, you could find that your house gets lost in the shuffle among houses that are larger, newer, and have more features.
If you price your home in the next range, you could find that your home doesn't even stand a chance of being seen by potential buyers. This is where it gets tricky. Just how much should you set the price for your home to attract potential home buyers?
Keep a few things in mind as you get into the process of choosing the best price for your home.
The Price is Right
You want to price your home in just the right spot. Set your price too low and you may sell your home quickly, but you may also sell it for less than it's worth. Set your price too high and it may just sit there on the market collecting cobwebs. You want to hit the middle area where you're getting consistent attention from potential buyers.
Avoid the War
It may be tempting to set your price lower to try and instigate a bidding war between potential buyers in the hopes that it will bring in higher offers. This is a risky gamble. If you set the price low with that in mind, understand that if you only get that one lone potential buyer pecking at the door, you're going to have to sell it for that price.
An Objective Look
You may have lived in the house for 15 years and think the retro bathroom tile is priceless because your best friend installed it for you. A potential home buyer isn't going to care about those kinds of emotional connections to the price you think your home is worth. As difficult as it can be, detach yourself emotionally when thinking about the price for your home.
Be Realistic
Your neighbor's home may have sold for a small fortune, but you can't expect the same reaction from buyers in all cases. If your neighbor's home had a huge master bedroom with a majestic view and a pool in the back, you're not going to bring in the same price for your standard three bedroom home with a nice patio.
All this talk about pricing your home correctly might have you nail biting. The good news is that you don't have to do it alone. Ashley Kimble Slaughter is here to help you wade through the red tape and come out with the best price for your home. Give her a call today at 225-235-9379 to discuss your options.